Problem with Application Manager
When you install Avid's Pro Tools, it will automatically install a package manager that sits on the upper right-hand menu on your finder.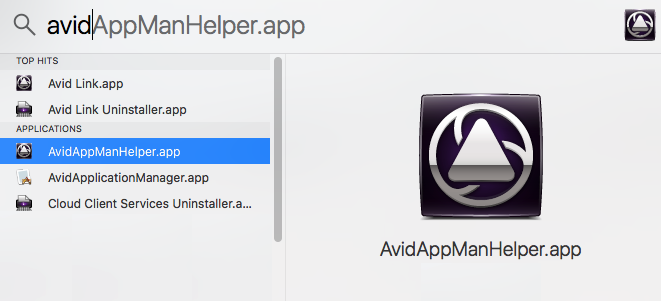 The micro-app is somewhat helpful. It serves many functions, but the one most useful to engineers is a storefront that allows you to license, download, and manage third-party plug-ins. Some recording engineers also use the cloud-storage features so all-in-all, it's a value add. The only problem is that it doesn't always work and when it does work, it sometimes resources intensive. For example, here's what often happens when I boot my computer.
Issue #1 - No Way to Turn off Auto Launch from Icon

Issue #2 - Micro app crashes often

Issue #3 - Micro app is inexplicably resource intensive
In this example, I'm not even using Pro Tools, yet it's using up all of these threads.

---
Solution - Disable Auto Launch
Heres how to turn off Avid's Pro Tools application manager auto launch.
Step 1 - Open Avid .plist file
Open up Terminal on your Mac and open this file. Note, you may need to use sudo to ensure you have the necessary permissions.
sudo nano /Library/LaunchAgents/com.avid.avidlink.plist 


Step 2 - Edit .plist file
Look for the key RunAtLoad and set it to false.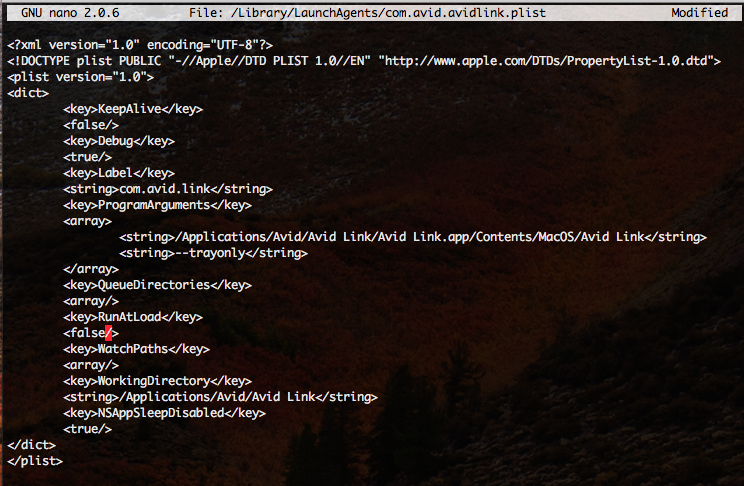 Step 3 - Reboot
Restart your computer and you're done.
sudo reboot

Subscribe to
new posts
Processing your application Please check your inbox and click the link to confirm your subscription There was an error sending the email