ISRC stands for International Standard Recording Code is pretty much like the audio equivalent of a GS1 US for barcodes and product identification.
According to GS1 US:
GS1 standards allow you to easily identify, manage, and share product data with your trading partners, supply chains, and customers to streamline operations, cut costs, and deliver richer, more satisfying customer experiences.
So through the ISRC technology, creators, publishers and license holders can tag their music with a globally recognized fingerprint that can be used to trade with music distributors, promoters, etc. This is great for anyone who wants to make sure that their content is being tagged online so that they can later do a royalties audit.
Said differently, ISCR is the backbone of music fingerprinting and what I found to be helpful was to learn how their coding system works.
ISRC Demystified
This ISRC explainer is for developer to learn what the coding system means.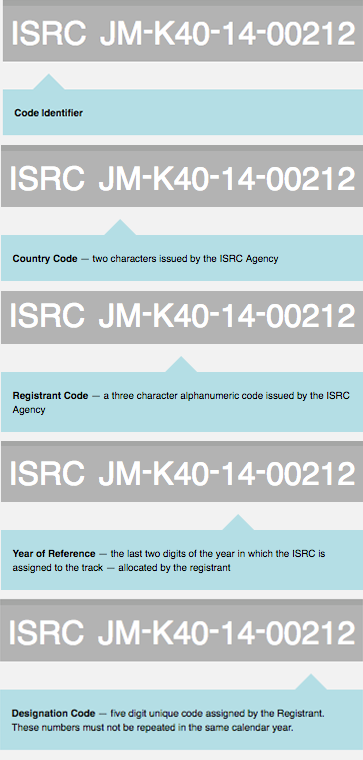 ---
Resources
Subscribe to
new posts
Processing your application Please check your inbox and click the link to confirm your subscription There was an error sending the email