Whenever I am consulting, one of the first things I do is start collecting information from staff and writing it down. Sometimes I'll share that information via a company-sponsored intranet. Other times, I'll create a Notion account. In specific dire scenarios, I'll create Microsoft Word docs and place them in a shared Dropbox. I don't care which tool to use; what matters most is that I do not remain the only person with critical information.
When I try to suggest this type of knowledge sharing hygiene to other staff, I usually get resistance from someone who explains it takes too long to write something down. I usually overcome those objections, but I've reached a better solution after years of doing this.
The diagram below is an infographic I've made for teams I've either led or supported. I ask people to print it out and look at it every time they complete a big project or solve a problem. I've had some outstanding success with it, and I hope you will too.
Feedback welcomed.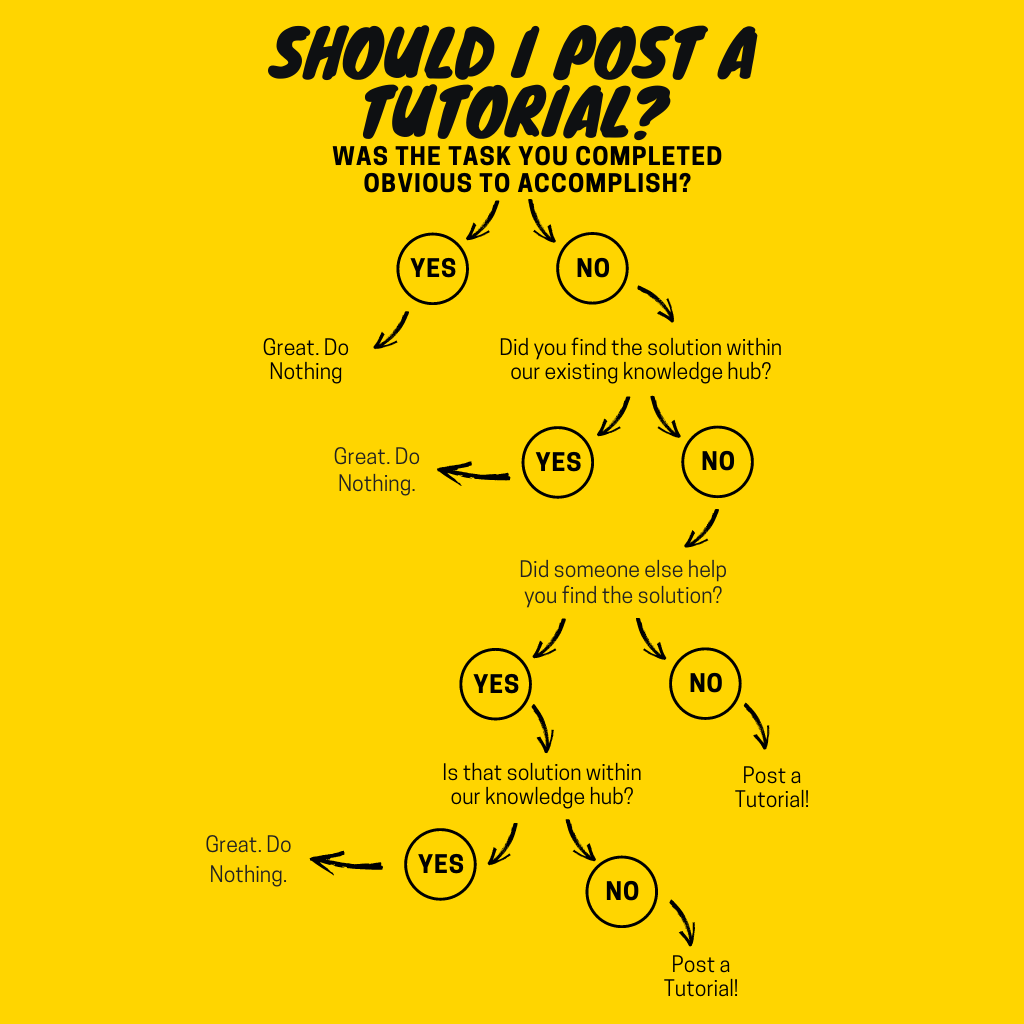 Subscribe to
new posts
Processing your application Please check your inbox and click the link to confirm your subscription There was an error sending the email