I love Spotlight on Mac but wanted to explore a few other tools. Here are a few of my favorites.
DocFetcher
I really like DocFetcher. It's a Java program that runs on all Operating Systems and you can even put it on a USB with an index that leads to other files on the USB. DocFetcher can index all sorts of files including PDF, Microsoft Office, ID3 tags within an MP3. I found it easier to work with then beets.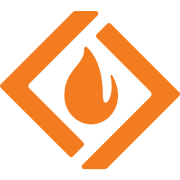 mdfind
mdfind is the Terminal equivalent of Spotlight. It's very powerful and most important of all, scriptable. Below are a few common commands.
---
ACK
ack is a search tool designed for code. It's built to be a customizable replacement for grep with higher speed,  automatic recursion, and is able to skip unimportant files.
---
Find
---
Grep
Grep is not my favorite replacement to Spotlight but it has its use cases. Warning: This may take a very long time.
---
Resources
Subscribe to
new posts
Processing your application Please check your inbox and click the link to confirm your subscription There was an error sending the email